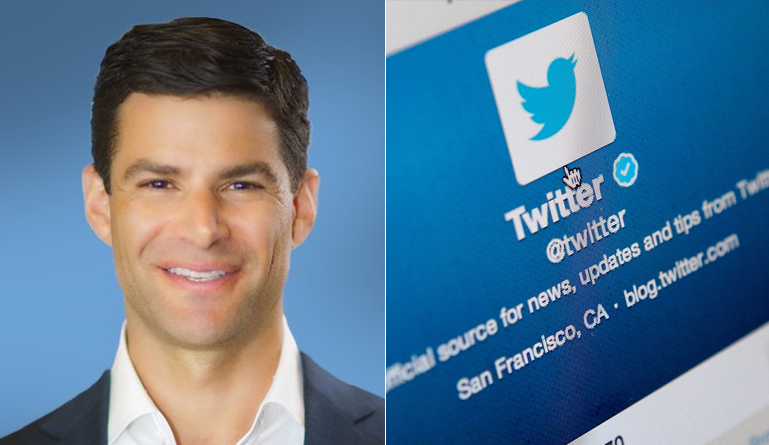 On Tuesday (July 11), Twitter CEO Jack Dorsey announced the social networking company had hired Ned Segal as its new chief financial officer.
Twitter has a new CFO: @nedsegal! Welcome to the flock

— jack (@jack) July 11, 2017
Segal comes to Twitter from software maker Intuit where he served as the SVP of finance. According to a filing with the SEC, he will officially start his new role in late August. Segal tweeted that he "can't wait to work" with Dorsey and Twitter's "awesome leadership team".
Believe @Twitter has an important mission and tremendous potential; can't wait to work w/ @jack and the awesome leadership team!

— Ned Segal (@nedsegal) July 11, 2017
While Segal is clearly excited to work at Twitter, he hasn't made much use of the social platform. Before his two tweets about joining the company on Tuesday, he had only tweeted 19 times. His very first tweet in January of 2014 was about his account being hacked.
It appears I was hacked. I've changed my password, apologies for the random links, please ignore. Thanks @IMJB2U for letting me know!

— Ned Segal (@nedsegal) January 31, 2014
As CFO, Segal will replace Anthony Noto, who has been filling two roles as COO and CFO since November. Noto will continue as full-time COO, a positon he began last year after Adam Bain left the company. Both Noto and Segal are veterans of Goldman Sachs, having worked in the investment banking division together before joining tech companies. Segal will be responsible for helping Twitter find new revenue as the company's stock has lost value over the past few years amid investors' worries about slowing user growth.
Business Insider notes that shares of Twitter, which finished up 3% in regular trading before the announcement, didn't change much in after-hours trading upon the news.
Danita White for TechFunnel.com